Bos Sod Farm's prides itself on the contributions it has made to many of the most beautiful golf courses in Western Canada. We have committed our selves to the golf industry, by continually producing a sod product that will meet or beat the expectations of management and members at the most beautiful courses BC and Alberta have to offer. Whether you are planning an addition or a renovation, our experienced team is always willing to sit down with you to develop a strategic plan that will align your plan or idea with your budget.


Our premium sod blend is a sustainable variety compromised of 100% Kentucky Bluegrass, including shade and drought-tolerant varieties. It is dwarf, dense and dark green in colour. It is tolerant of high traffic and flourishes in partial shade to full sun areas making it one of the most coveted sod types for golf courses in Western Canada.

Bos Sod's fescue sod blend is made up of several improved fine fescue cultivars. This product is engineered to better at withstanding drought situations. Some of its benefits include less frequent mowing, reduced fertilizer and water requirements and excellent shade tolerance.

Our sister farm, Bos Sod Farms Inc. is located in Abbotsford, BC. They have been operating since 1993 and specialize in growing bent grass on sand that is compatible with USGA greens.
Please go to www.bossod.com for more information. 

Bos Sod Farms works collaboratively out of the same location as its sister company, Bos Scapes Inc. For over the last two decades they have been able to team up to offer a complete supply and install package to golf courses. One of the more notable projects we recently completed together, was the sod installation from "tee to Green" on 36 holes at the newly restored Kananaskis Country Golf Course.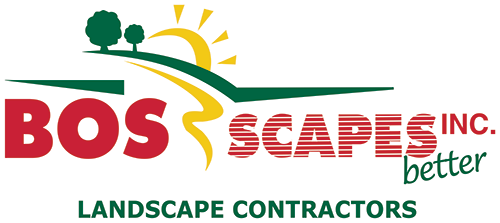 If you are seeking an estimate please be sure to mention your square footage, if you will be picking up or having it delivered, and where you are located.