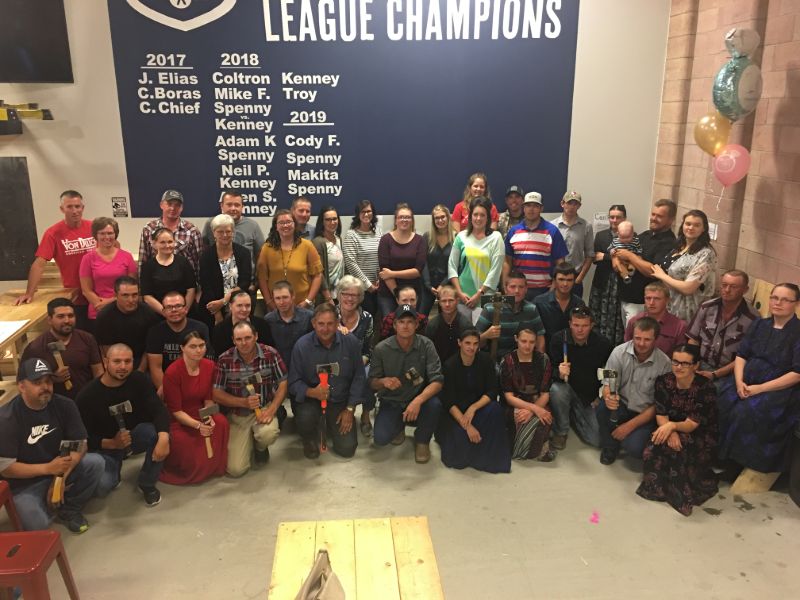 Bos Sod Farms was founded in 1981 by Peter Bos Sr & family and began its sod production outside of Picture Butte, AB. Today it is still a family-run business that since then has moved its operation to Coaldale, AB. The Bos family's passion for agriculture has led them down several paths, where today they have developed a sustainable crop rotation where sod is at the forefront. In 2018 we had the opportunity to begin to serve communities in central and northern Alberta as we acquired Mountain Sod & Seed in Innisfail, AB from the very hardworking and well respected Mountain family. Faith, family, and community are just some of the driving forces that motivate us and our team to continue to build relationships with all of the customers we are privileged to serve. We take pride in the strides we have taken to minimize our environmental footprint, and are so thankful that the natural grass we sell plays such a key role in maintaining healthy ecosystems.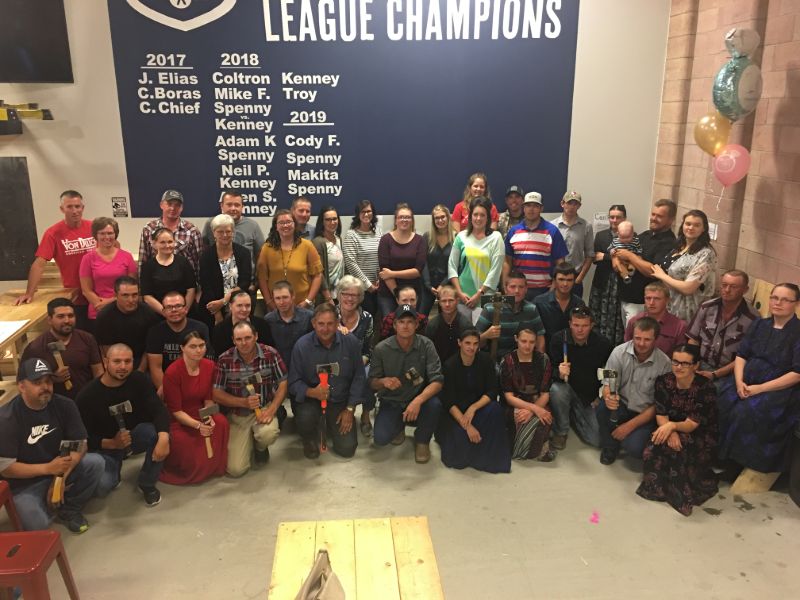 Our success has been rooted in the relationships that we have formed over the decades. Without the support of our loyal clients, our dedicated staff and intelligent industry professionals it would not have been possible for Bos Sod to contribute so much in making our communities more beautiful. Our consistent reinvestment in new equipment and technology, alongside our complete soil nutrient management program, has allowed us to contribute to a greener tomorrow for all.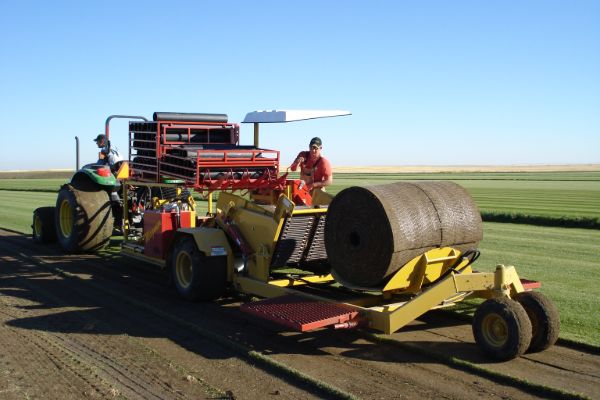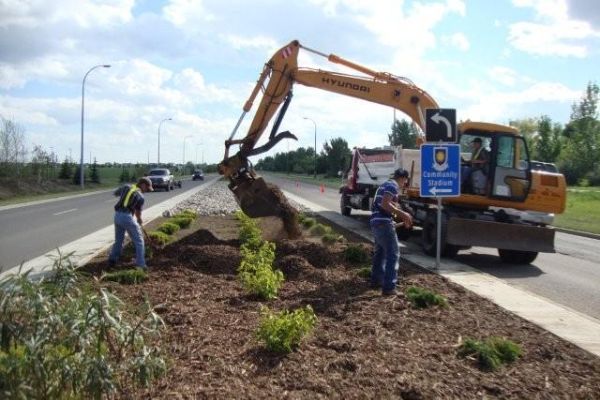 Service before self; three words that mean so much to us. The goal for our company is simple, we wish for everyone who represents Bos Sod to be a constant example of someone who treats others, themselves and the environment with respect.
Through dedication to the growing process, a focus on fair and honest treatment of our clients, and the willingness to always keep improving; we believe we can achieve and grow this goal!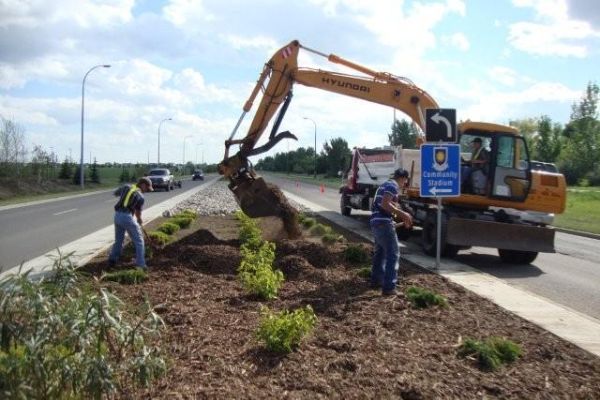 With locations in both Coaldale and Innisfail, our sod is grown on some of the best soils Alberta has to offer. We carefully select seed varieties that are suitable for the Prairie and East Kootenay climates, ensuring that our sod is winter hardy, and drought and wear tolerant.
Our ALIST Premium Soil Blend is made up of 100% Kentucky Bluegrass. We also carry a blend of improved Fine Fescues. Years of experience combined with the use of the most modern equipment and the best grass seed available ensures that you receive a superior sod product.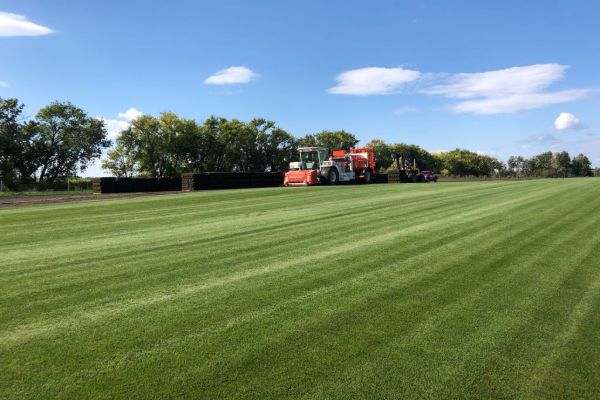 If you are seeking an estimate please be sure to mention your square footage, if you will be picking up or having it delivered, and where you are located.